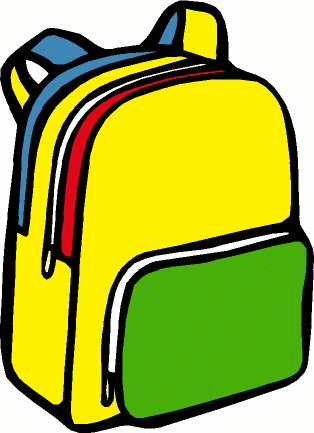 CONGRATULATIONS to all our participants from last Friday's Winter Talent Show! What a talented group of students we have at Makefield School! A huge THANK YOU to Lisa and Eivind Sandstrand for coordinating this terrific night!
The deadline for the The Winter Session 2015 AfterSchool Enrichment Program is fast approaching.....February 2nd is the last day registrations will be taken!! Classes will begin February 19th! Class offerings and registration form is in our "Backpack" this week!!
**********
The Super Bowl is almost here and that means Makefield's Student Council is sponsoring our annual collection of soup and canned goods to be donated to the Penndel Food Pantry! One day left to vote for your favorite Super Bowl Team to win - the Seahawks or the Patriots - by adding your canned goods in that team bin that will be located in Constitution Hall beginning on Friday, January 23rd until January 30th! The winner of the "Makefield Super Bowl" will be announced at the end of the school day on January 30th!
*****
Friday, January 30th is the last day to turn in Box Tops for Education to be eligible for this month's prize! Two prizes of a gift certificate to the Makefield Book Fair will be awarded to the top collector in K-2nd grade and one to a top collector in 3rd - 5th grade! Please see the flyer in "Backpack" for other helpful hints about our Box Tops program.
*****
The "Have A Heart" collection has begun! Donate 50 cents and your family's name will be displayed on a red paper heart on a school window during the month of February. All proceeds are donated to the American Heart Associaton.
Hearts are sold before school in Constituion Hall until February 13th. See the flyer in our "Backpack" this week.
*******
Monday, February 2nd - 6th is the Scholastic Book Fair! It will open for students to shop during their recess! The class shopping schedule was sent home with students today along with a Scholastic brochure.
Volunteers are need to help! Please use the SignUp Genius link below:
http://www.signupgenius.com/go/10c0c4baba62aa3ff2-makefield6
Also during this week is our Family Fun BINGO Night on Thursday, February 5th from 6-8 pm.
*****
CALLING ALL 5TH GRADERS!! The 2015 Makefield Yearbook Cover Contest is underway. The last day to submit your entry is Friday, February 6th. Make sure to see the flyer regarding the specifics of the contest!
*****
CAREER DAY - FEBRUARY 27th, 9-11 am
We are looking for volunteers to share their careers or hobbies with the students of Makefield with a 20 minutes presentation to one or more classes. Please see the flyer in our "Backpack."
*****
INTERNATIONAL FAIR is coming MARCH 6TH!
Volunteers and items for donations for our country commimittes are needed to make this event a success! Please see the flyer in our "Backpack" and watch for the Sign Up Genius in February!!
*****
Volunteers are still needed in our Kdg through 2nd grade classrooms for our Junior Achievement Program. More information is provided in our "Backpack" this week.
*****
The PTO is still in need of a few more committee chairs.
*****
Support our school while doing your grocery shopping! Register your Price Plus card card at ShopRIteForMySchool.com and select our school to support. When you shop for participating products during advertised promotions, earnings are automatically credited to our school. See the flyer in our "Backpack" for further information and to register!
*****
REMINDER
NO SCHOOL February 16th - Presidents" Day
February 17th - Teacher Workshop Day
Please be sure to check our "Backpack this week for more flyers that may not be highlighted here!
http://www.pennsbury.k12.pa.us/Makefield/