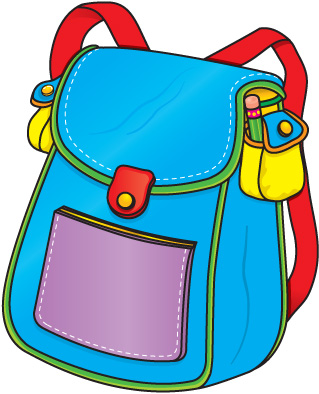 Thank you to everyone who turned in Box Tops in September! This month's winner was Ethan Beede who collected 571 box tops! Wow! Way to go Ethan! Overall, students collected 2,714 box tops - that's $271.40 for Makefield School! The next box top deadline is October 23rd.
**************
The Makefield Student Council is again proud to host the annual LEE DENIM DAY! All students and staff are encouraged to wear denim and pink on Friday, October 2nd to show our support for finding a cure for cancer! Soft pretzels will be sold for $1.00. (This is not a pre-order pretzels sale). Any other donations of nickels, dimes and dollars along with the proceeds of the pretzel sale will beneift the American Cancer Society!
*******
In partnership with the Levittown-Fairless Hills Rotaty Club, all Pennsbury Elementary School are working together for a much needed Food Drive for our area! The dates are October 1st - October 31st. A box is located in Constitution Hall for collection. Make sure to check the flyer in our "Backpack" for donation suggestions!
*****
Don't forget to send in your payment for the KidStuff Coupon Book! (If not purchasing the book please return it to your child's teacher). Friday, October 2nd is the last day to purchase one! Thank you all for your participation!
******
Mark your calendars! Picture Day is Wednesday, October 14th! Picture envelopes were sent home with all students last Thursday! Please contact your child's teacher if another order envelope is needed.
*****
It's still not too late to renew or buy for the first time a membership to BJ's! What a great way to support our school! All applications are due no later than Thursday, October 15th!
********
Our Celebration Books are back again this year! This is a hardcover book or Electronic that has been purchased and donated to Makefield's Library in honor of a students, staff memberfamily member or friend!Make sure to see the flyer in our "Backpack" this week!
*************
"Gardening at Recess" will run through October 28th. Volunteers are needed to help students at recess in our Learning Garden! !
Click the link below to sign up!
This is also a great opportunity for your middle and high schoolers to receive service hours.
*******
Halloween is almost here and what better way to kick off this "spooktacular" weekend then coming out to the Makefield OktoberFest on Friday, October 30th from 6:00 - 8:30 pm. All your favorite fun activities are back! Save time that night by purchasing your tickets early!! An order form is in our "Backpack" this week for your convenience!
********
OCTOBER 26th......watch for that date!! Watch for artwork made by your child and ordering information come home for Original Works! This special program reproduces your child's artwork on a selection of more than 20 quality products, ranging from magnets, mugs and mouse pads to t-shirts, tote bags and tiles. Samples are displayed in Constitution Hall. More infor available in our "Backpack" this week!
*******
Please make sure to check our "Backpack" for additional flyers that may not be listed here!
*****
Mark Your Calendars:
October 2nd Lee National Denim Day -wear your pink and denim
October 2nd Deadline for KidStuff Coupon Books
October 14th School Picture Day
October 14th PTO Meeting 7pm Topic: Bullying
October 23rd October Box Tops Collection deadline
October 26th Artwork & ordering coming home for Original Works!
October 30th Halloween Parade 2:15 pm
October 30th OktoberFest 6:00-8:30 pm (Cafe 5:30-8)
October 30th Last day to order a Celebration Book
**********
REMINDERS:
If you are dropping off your child to school in the mornings, the drop off area is at the back of the school on West School Lane. From 8:35 to 9:00 am staff members are at the back doors to let students in the building. Please do not drop off your child in the bus lane in the front of school during these times.
Students who arrive to school after 9:00 will need to brought into the school office, signed in by an adult and a tardy card will be issued before going down to their classroom.
A Drop Off & Go desk for items that your child may have "forgot", i.e., lunches, sneakers, homework, etc. is located inside the front door of the school. You may leave these items on the desk. The school secretaries check this table frequently all day and make sure these items get to your child in a timely manner.
Please remember to use the buzzer at the office door when entering the school office. Everyone must sign in on the visitor log and take a "visitor pass" if you are entering the school to volunteer, see the nurse, etc.
We have 3 or 4 "visitor" parking spots in the front of the school if you are quickly coming to school to drop something off, pick up your child early, dropping off your late child, etc. If you plan to be at the school longer than 15 minutes please use the parking lot in the back of the school.
Please remember to write a note for your child if he/she is going home a different way than they usually do. If they are going home with a friend, BOTH parents must write a note for this. If your child will be picked up early from school a note to the teacher will expedite the pickup when you arrive. The teacher will have your child packed up and ready to go! A note pad for this purpose was placed in the first day Welcome Packets! More notepads are available in the school office.
Our absentee phone line should be used to report when your child will not be in school that day. Makeup homework requests can be made if they will be out more than a day. The number is 215-321-2420 and press 1. These messages are checked every day between 9:30 - 10:00 am.